Heritage Plaque
In 2019, Dr. Alanna McKnight stumbled upon an old Victorian building at the corner of Fraser Ave. and King St. W. Toronto, Ont. After investigating, she discovered that the house was located on the grounds of the notorious Andrew Mercer Reformatory—now the site of the Lamport Stadium located in Liberty Village. Considering the national significance of the historical reformatory, Dr. McKnight initiated an application for a plaque with Heritage Toronto. In the fall of 2019 the board at Heritage Toronto accepted the submission and began securing funding. In December, 2021, a motion initiated by former Toronto City Councillor Joe Cressy was successfully passed and funding to create the plaque was approved.
Check back soon as the project develops.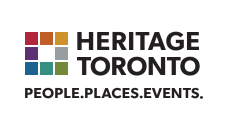 Description of the Andrew Mercer Reformatory Building
J. W. Langmuir the Inspector of Asylums, Prisons, and Public Charities provided in his report (year ending September 30, 1879) an extensive description of the Andrew Mercer Reformatory building as it was being constructed.  To read the full description of the building as described by Langmuir it begins at the bottom of page 189 by clicking here.
The Andrew Mercer Reformatory was originally designated the street address of 801 King St. W., Toronto.  As Ontario changed with time, so did Mercer's address which was relisted as 1155 King St. W. Toronto in the city directory. 
List of Gardeners for the Andrew Mercer Reformatory
In 1894, the Victorian style brick house was "…erected on the grounds as a residence for the gardener" (Ontario Sessional Papers, 1895, No. 11, p. 74) and given the address of 1177 King St. W.  However, the gardener's house doesn't seem to appear in Goad's Atlas of the City of Toronto until 1913.  The gardener's house is the only surviving known structure associated with Mercer.
List of Gardeners by name:
1886 – "Arthur Ewing was appointed as gardener, June 1st, 1886" (Mercer Annual Report, 1887)
1891 – John F Barron is now listed as the gardener for Mercer (Toronto City Directory)
1894 – "A brick house has been erected on the grounds as a residence for the gardener" which was designated with the street address of 1177 King St. W. (Mercer Annual Report, 1895)
Mercer Annual Report, 1906
Other Gardener's residing at 1177 King St. W., Toronto
1906 – Charles Macklin is now listed as the new gardener for Mercer (Toronto City Directory)
1944 – "It is with regret that I mention the retirement, because of ill health, of our gardener. Mr. Macklin, who for 39 years was a most valued
and conscientious member of the staff." (Mercer Annual Report, 1945)
1945 – John S. Allan, & John C. Bayley (Toronto City Directory)
1952 – John S. Allan & Anne Bayley (Toronto City Directory)
Credit: Rhonda Allan-Moretti granddaughter of John Stuart Allan, gardener at Mercer